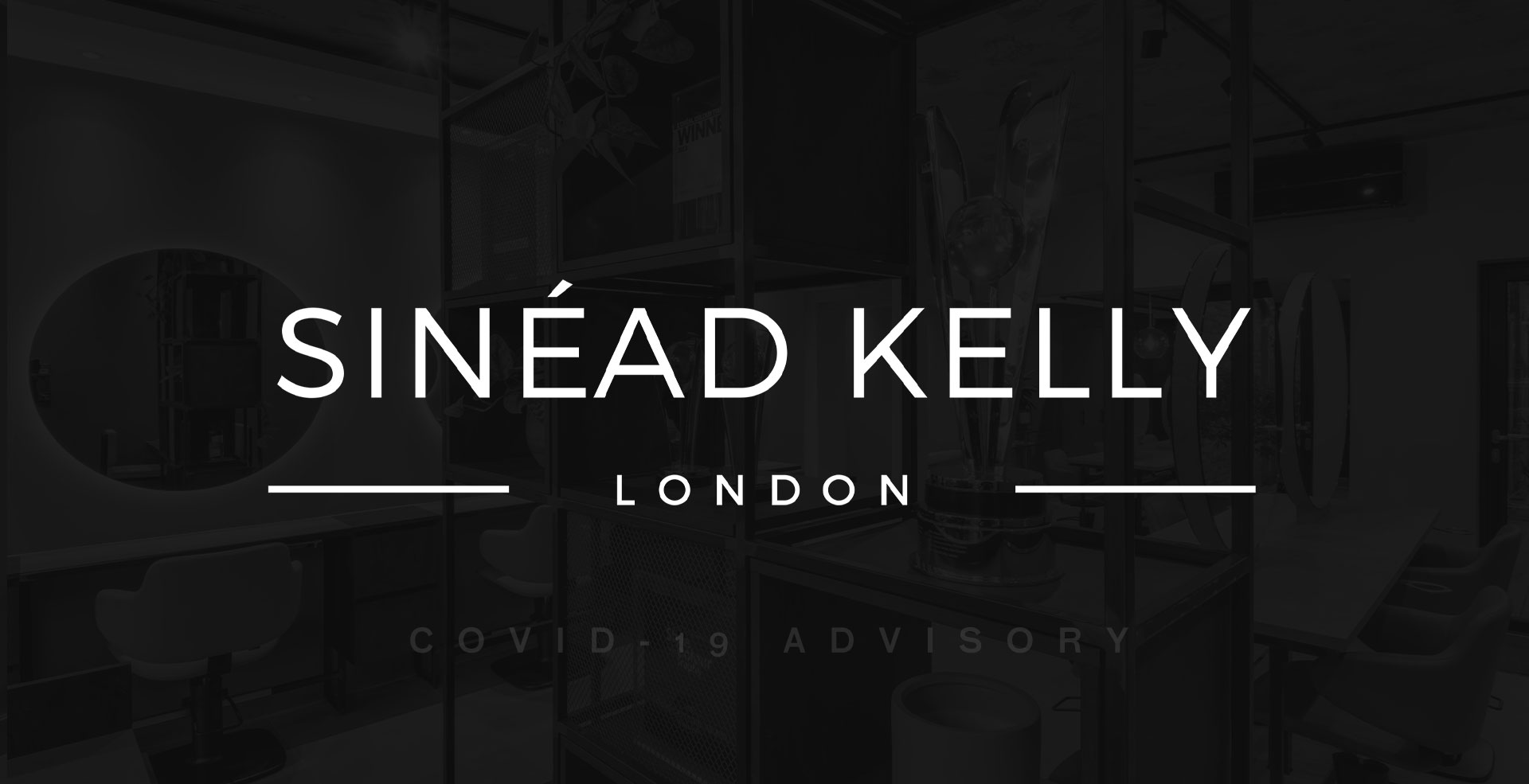 How we are keeping you safe
IMPORTANT! PLEASE READ PRIOR TO YOUR APPOINTMENT SO THAT WE CAN ENSURE A SMOOTH RUNNING AND SAFE ENVIRONMENT FOR OUR TEAM AND CLIENTS. THE SALON EXPERIENCE MAY BE DIFFERENT BUT WE WILL CONTINUE TO DELIVER OUR PROMISE OF A BESPOKE, LUXURY HAIR EXPERIENCE
Temporary changes and health and safety measures
We have extended the timing of all our services in the salon. This will prevent overlapping of clients and allow time for cleaning and sanitising sections between appointments.
If you have not already made your appointment, we require a £50 booking fee or 50% if your service is over £300. Please note this booking fee is non-refundable.
Due to high demand and after being closed for nearly 4 months we need to get our business up and running again, so we have had to extend our cancellation policy. We will require 1 weeks' notice for any cancellations or changes to your appointment which include only wanting part of your service on the day. Any appointment cancelled outside of this notice period we would have to charge 50%.
If you are displaying any symptoms of COVID-19 (high temperature/fever, consistent cough, loss of taste/smell). Then you must not come to the salon for your appointment and notify us straight away. We will then rebook your appointment for no earlier than 14 days. Our cancellation policy is not applicable for this and therefore you will not be charged.
We are unable to serve hot or cold refreshments or magazines, please feel free to bring any of these to the salon for yourself and take them home after your appointment.
Clients can choose to wear a face covering whilst with us. However, the government guidelines state this is not compulsory.
We are unable to take your coat or personal belongings at the moment, so please keep these to a minimum for now. You will be able to use the vacant seat next to you to leave these items.
Our staff will wash/sanitise hands on arrival to work and will continue regularly through the day and of course in between every client.
Our towels, gowns and capes will be single use and we will be either binned or washed at 60-90 degrees after every use.
We will have a one-way system in place in the salon, so please follow the arrows when moving around the salon floor.
All door handles and any areas that are touched regularly will be fully sanitised regularly.
We have disposable paper towels, disinfectant wipes, bacterial hand wash available in the toilet.
The toilet will be cleaned very regularly and will have a staff rota on display.
We will have bottles of hand sanitiser throughout the whole salon for use for staff and clients.
Please note we have not added any extra charges for all the PPE our business is currently having to adhere to in order to keep our salon safe for our staff and clients.
Arrival at the Salon
Please arrive for your appointment on time.
You must come to your appointment alone. Unfortunately, we cannot currently accommodate friends or children.
When you arrive for your appointment we ask if you can wait outside the salon. Once your seat and the area you will sit in is fully sanitised, our assistant will invite you in.
When you come into the reception area we have our hand sanitising area, you will need to sanitise you're hands upon arrival.
Unfortunately, due to social distancing we cannot hug or shake your hand at this time, which makes us sad as we are a very warm welcoming salon.
Please maintain your social distancing with our team and other clients where you can in the salon at all times.
Our team will be wearing the appropriate PPE following government guidelines.
Consultation Procedure
Our consultations will be conducted through the mirror whilst your stylist stands behind you.
As per guidelines we cannot sit face to face.
We also have to limit how long we spend on a consultation.
If you are looking for a complete change and haven't spoken with Sinéad or one of the team please email 

[email protected]

 sending a selfie to show us how your hair is at the moment, along with any information we need to know and also any hair inspiration images. For the inspiration images we always advise looking at our instagram @sineadkellyldn as we know all the history of all our clients and we can advise you more accurately. Once we have this we can arrange a call.
Backwash Procedure
Protective screens have been fitted between backwash seats for your safety.
The backwash basin will be fully sanitised between uses.
An assistant will be looking after you, they will be wearing fresh PPE and their hands will be sanitised.
All equipment used on your hair will be sterilised before and after use.
Services
Each working station and client chair will be fully sanitised between use.
Every chair in between each client will not be in use.
All technical equipment including, scissors, combs, brushes, hairdryers etc will be fully sanitised.
Your stylist will sanitise their hands when entering and leaving your designated workstation.
During your colour service, your stylist will wear gloves.
During cut and blow-dry services, your stylist will sanitise their hands.
Retail
Try to touch as few things as possible. If you need any help with retail, please ask for assistance.
All retail products have been sanitised and will be sanitised again before they are handed over.
Payment and leaving the Salon
We will complete your checkout at your designated workstation to avoid any waiting.
We recommend everyone to pay with any contactless payment option such as apple pay or google pay.
Both payment machine and iPad will be sanitised after every use.
Please have your diary to hand for a smooth rebooking departure.
When exiting the salon, please bring all your personal items including any items for the bin.
We can't wait to see you.
Sinéad & team