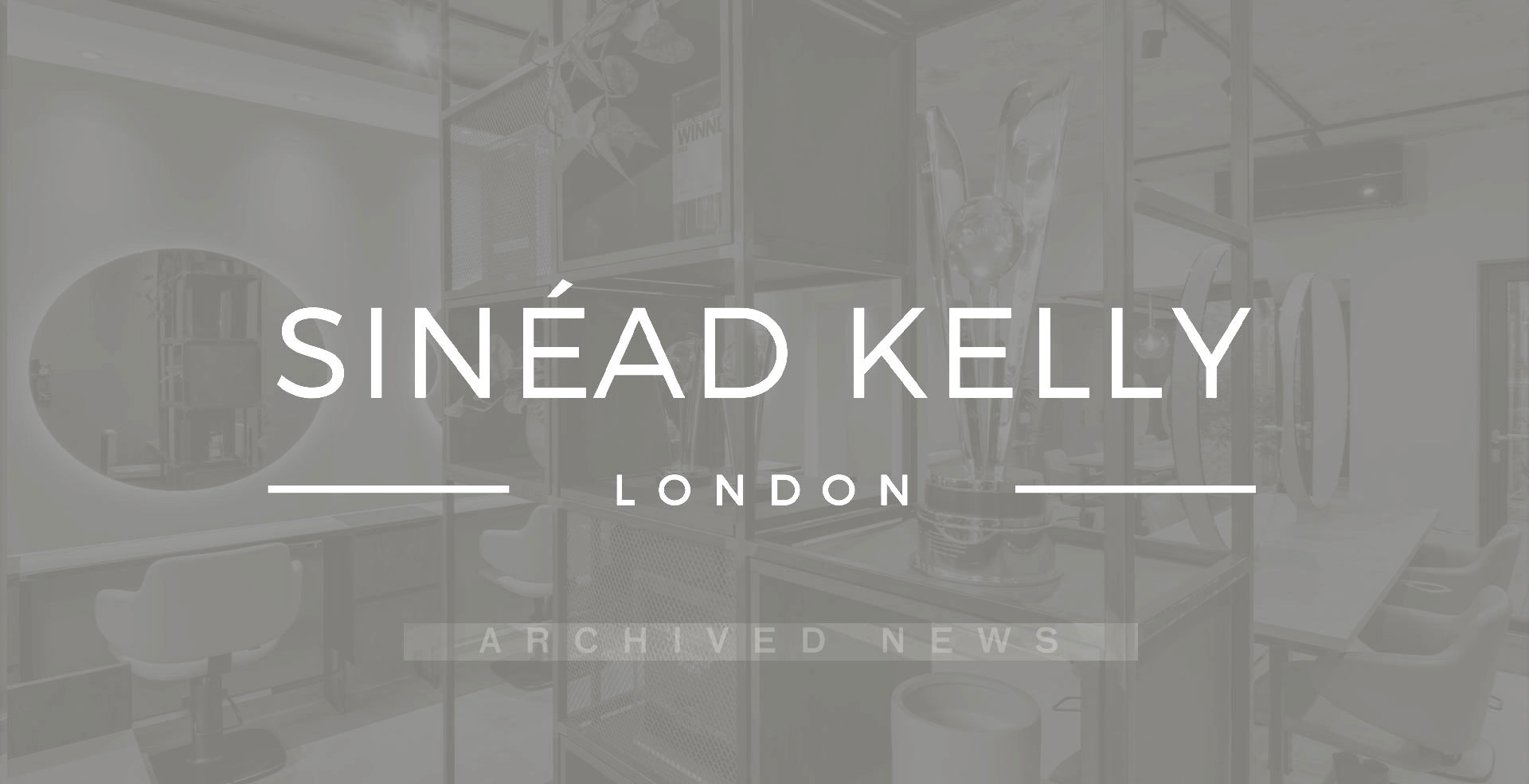 Sinead's Tips: How To Have Fab Hair All Week
Now we're firmly back at work after the summer holidays, it's easy to get stuck in a rut. Do you feel like you're doing the same things over and over again? If so, you can shake things up by the way you do your hair. Just changing it a little each day will give you extra motivation to start the day on a positive note.
Sinead has some simple ideas that are simple, quick and fun to do. You'll become the hot goss of the office in an instant!
Day 1
Beat the Monday blues with a 'Boho blow-dry' like Kate Hudson
A/W is channeling waves, waves and more waves. Sexy, glam and simple to create, it's a great idea to start the week in style and give yourself a bit of bounce.
Method
1. Pre wash your hair and towel dry until 80% dry
2. Taking one inch sections, starting from the nape off the neck, use a small bit off mouse and put into your hair, twisting each section and leaving to set. Work your way through out the hair using the same technique
3. When finished, put your dryer on low speed and gently scruch your hair to set the twists untill the whole hair is dry
4. Once dry use a small bit off serum and shake the root area, this will help loosen each section and create volume. And finish with a little spray.
Day 2
Tuesday morning's 9am will be at the mercy to your powerful 'Top Knot'. If it's good enough for kim Kardashian…
Nothing says 'take me seriously' more than a sharp suit and matching sharp hairstyle. Whether you're going to work or going to a play date, you'll feel you can handle anything.
Method
1. Tilt your head forward and create a high ponytail and secure with a hair band,
2. Backcomb your hair from roots to ends, this helps create's volume and texture and spray a little spray for hold
3. Then wrap your hair contionously around the pony to create the bun effect. Try not to do it too tight as you want a more dishevelled look rather than a ballerina look.
4. When done use kirby grips to secure. And use your fingers to soften if needed.
Day 3
Treat yourself to a midweek pick-me-up with a classic 'Bouncy Blowdry'. After work drinks with the girls? Not a problem, invest in some L'Oreal Super dust to give your look a chic lift at the end of a long day. Style icon Olivia Palermo is a good example of how to rock a bouncy blowdry
1. Pre wash your hair before work and blast dry. Whilst hair is still hot, twist the hair into a low neat bun and clip and go.
2. when you release the hair from the bun, you will have this natural wave that will take you to the long awaited after works drinks
3. Then take large sections from the nape off the neck and using some Super dust sprinkle onto the root area. Continue this all over. Then tilt your hair and shake to help the product distribute evenly all over.
4. lightly tease the ends to create some movement and finish with a spritz of spray
Day 4
Thursday's here and as the weekend creeps closer the office stresses can zap your energy, so try this low maintenance Preppy Pony for a sleek but simple feminine look like Taylor Swift on a good day.
Method
1. This is done best on hair a day old, as the natural oils help get that sleek look, without too much product.
2. Tilt your hair backwards, this helps with all the lumps and bumps. Using your hands, smooth your hair into a low ponytail, just above the nape of the neck.
3. Secure with a bungee band. These are used continously on catwalk shows as they create less bulk.
4. For a catwalk look, take a small section of hair and wrap aound the base of the ponytail to disguise the band and always give you a very sleek look
Day 5
Get that Friday feeling with a look transformation switching from office worker to disco diva. A simple up-do that comprises of tonged twisted curls clipped up in kirby grips, then let loose at 5.30 to release long luscious curls with a sprinkling of super dust to add texture and bounce. – just like our Sinéad.
1. Pre tong your hair in the morning and create a small little ponytail at the back of your head, about an inch thick. This gives you a foundation for you to pin the curls around. Do not use any products or spray at this stage.
2. That evening, undo all pins and the ponytail. Since the ponytail is underneath, you will not see any marks as the rest of the hair will flow over it.
3. Using the Super dust, sprinkle this in sections all over, then use a little on your hands and rub into the ends. This will help to give it texture and volume
4. To finish tilt your head forward and shake and you are ready to go!
Are you ready to make a change? Its so easy?
Also. have you voted for the Sinéad Kelly London team in the L'Oreal Colour Trophy World Championships? Click here to vote (for the iconic blue bob)