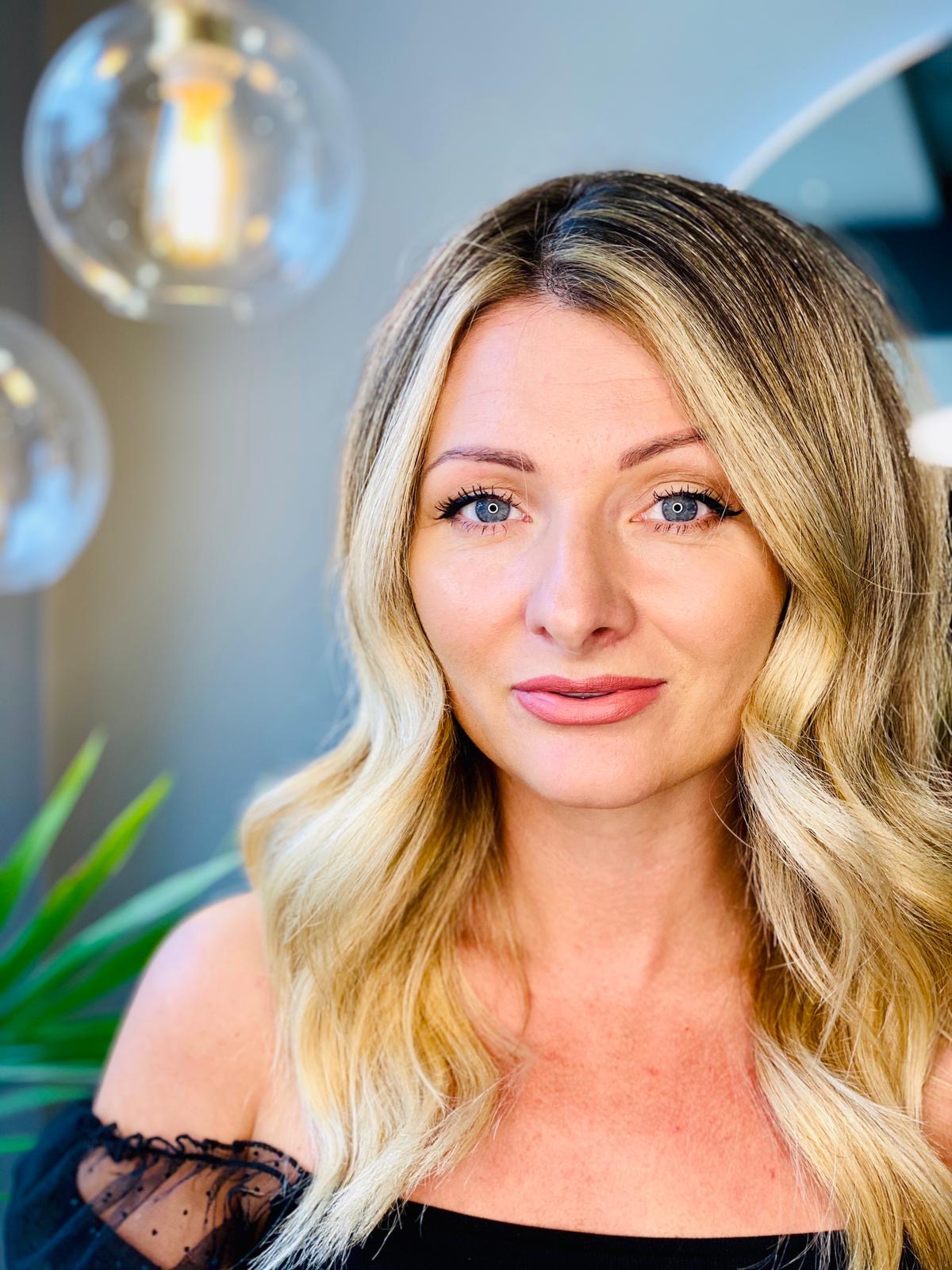 Founder & Director
Sinéad Kelly
The adage that entrepreneurs are born and not made epitomises Sinead Kelly. Our indomitable, founder and business bombshell, launched her first salon age 28. Quick to grow a strong client list, she managed to turn over a quarter of a million pounds in the first year.

Admired as much for her inspiring entrepreneurialism as she is for her hair skills. Sinéad often features in the UK's consumer and trade press. Likened to the "Gok Wan of hair", her 360° approach to a makeover brings out a women's inner confidence. Leaving them feeling fabulous and the very best version of themselves.
Sinéad's passion for making women look and feel good, always shines through. Whether she is styling models at LFW, tending to the tresses of her regular clients or creating perfect red carpet hair. For this reason, Sinéad is fast becoming known as the 'makeover queen' in the industry. She is deeply proud of her international reputation within the hair industry and she's striving to build upon it and keep the business growing. Sinead's also has a growing celebrity following. Stars such as; Holly Willoughby, Kimberley Wyatt, Amy Willerton, Ali Bastian, Kristina Rihanoff, Heidi Range and Nikki Sanderson, all regularly receive Sinéad's star treatment.
Celebrity hairdresser Sinéad is at the pinnacle of the hairdressing industry.
An International award-winning stylist, her achievements include;
The L'Oreal Colour Trophy winner,
European Hairdressing Champion 2002 & 2004
and Irish hairdressing champion.
In an industry that is often dominated by males, Sinead is one of the few female pioneers of hairdressing, even once, labelled a "power tool" by Red Magazine!
"I always enjoy going to Sinead Kelly London. The whole team make me feel so welcome from the moment I step through the door. Their expertise shines through - I trust them completely. It's important for everyone to have a little pampering from time to time and I always look forward to visiting"
"After visiting Sinéad Kelly London I have been spoilt as to wanting to go anywhere else, with it's gorgeous boutique vibes and happy helpful friendly staff, its a place that really makes you feel at home. If you are like me and are not very confident when letting people cut or style your hair then you should definitely visit this salon because I guarantee you won't leave upset. Sinéad and her team always make me feel like I'm looking my best when I go out and I would recommend them to anyone."
"Sinéad Kelly London hair salon have been looking after my hair for several years, their colourists and stylists are second to none. I trust Sinéad and Mandy 100%, all I have to do is relax with a cup of tea in my hand while they instinctively knows how to make sure I leave the salon, which is the right combination of warm, friendly and luxurious, feeling fabulous inside and out."
"Sinéad fitted me into her busy schedule at the last minute. She matched my colour perfectly and finished it with a silky, bouncy blow dry. I loved the results and also enjoyed our girlie chats whilst getting my hair done"
Sinéad Kelly London is an award-winning hair salon based in White Hart Lane in Barnes. Established by celebrity hairdresser Sinéad Kelly, the salon is well known across London for its style makeovers and is an innovator of colour transformations. Our creative team collectively has worked on many campaigns and photoshoots. Using the latest trends and products the team has a 360-degree approach to hairdressing taking into account every aspect of a person's face, hair, lifestyle and character. As well as their loyal clients and busy mums from the surrounding area, their plethora of celebrity clients, including ITV presenter Holly Willoughby, is proof that the salon is one of the hottest in London.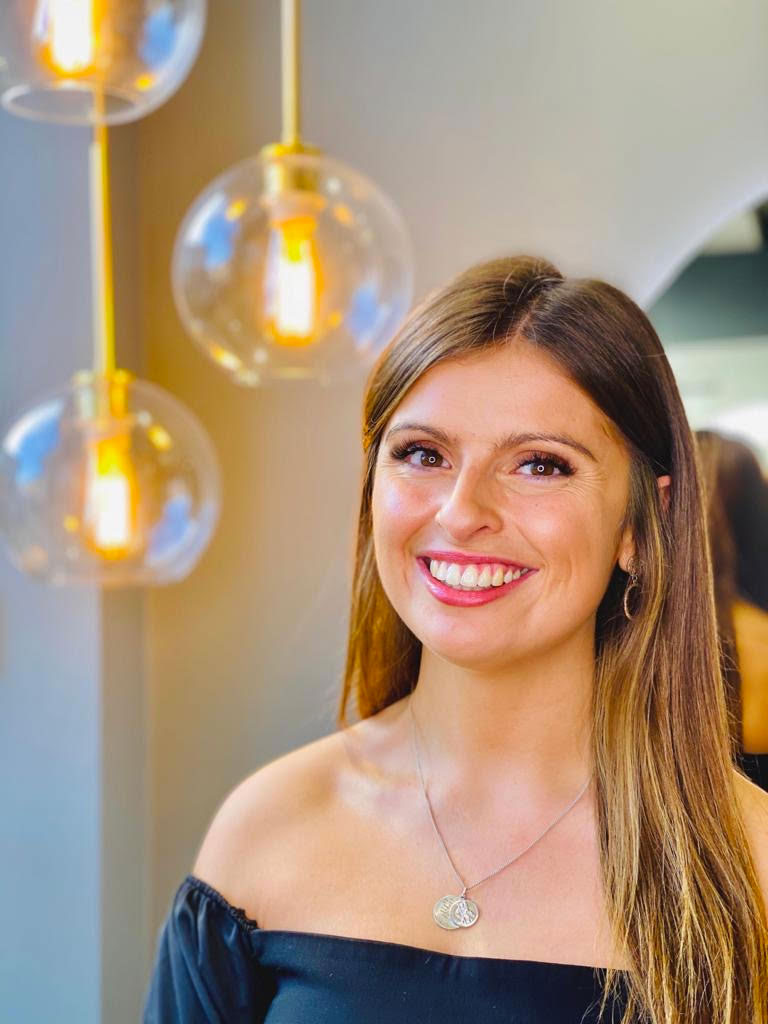 Assistant Manager
Jamie Crossingham
Jamie started her career as a hair stylist however after working alongside Sinead as well as completing other industry credits she decided to take the next step in her career by removing herself from the shop floor and transferring into Management. Jamie has been in the industry for ten years, after discovering a love for hairdressing at a young age. She has worked around London and Surrey as well as completing further training at Steiner academy to work on board cruise liners for Princess and Virgin Voyages. She likes to stay current and is alway bringing forward new out of the box ideas. Jamie's aim is to connect with all our amazing clients to ensure they have the best experience here at Sinead Kelly London and assisting behind the scenes.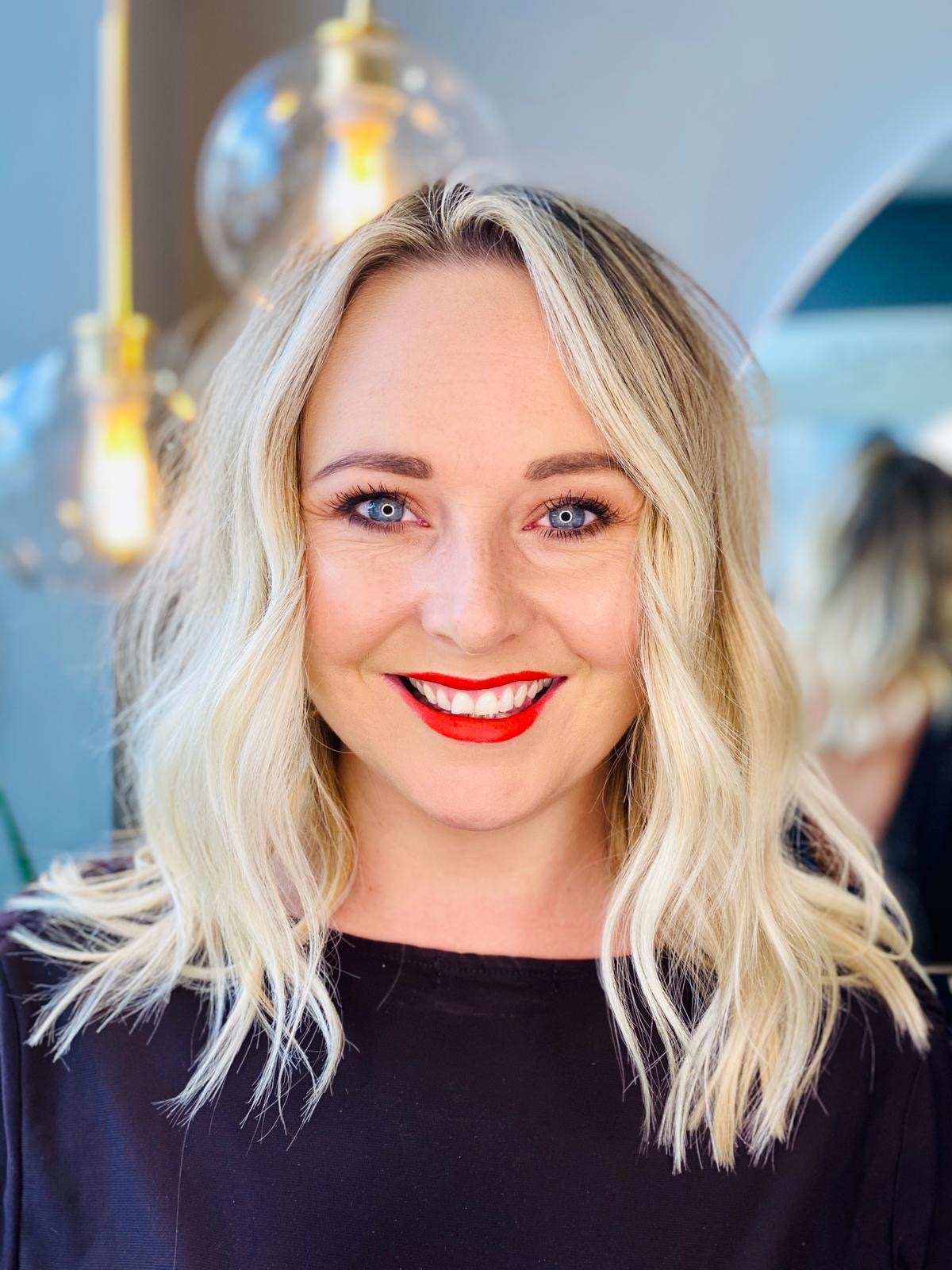 Artist
Mandy Kelly
There is no doubt that hair runs through her veins. Mandy is a big hair enthusiast and has spent her time perfecting her craft becoming a Blonde and Balayage Specialist. Mandy loves keeping current with new trends and techniques. She is very passionate to excel at her craft to create the best colours and styles for her clients. Working for L'Oreal, Redken and also having a background in digital marketing has given her a lot of industry experience. Mandy was originally was trained, mentored and worked alongside her sister Sinéad to keep hair in the family.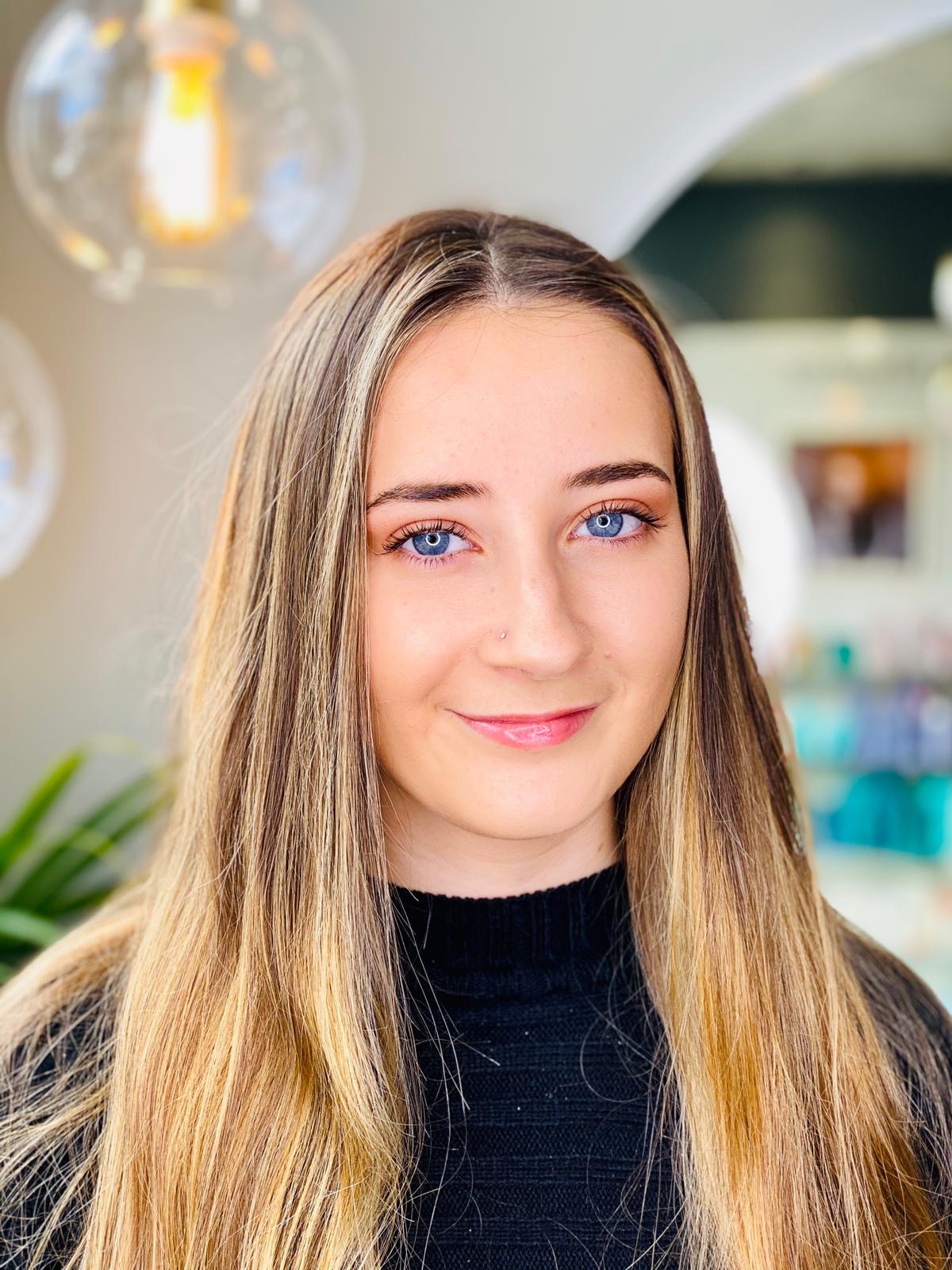 Junior Artist
Chloe White
Chloes passion and enthusiasm from a young age has helped Chloe to follow her dream of being a hairdresser. She may be the youngest member of our styling team but don't let that fool you. She has been working, studying and being mentored by salon owner Sinéad. Chloe has developed some serious skills that would normally be seen on those with double the experience. During her training she has been learning all aspects of the hairdressing industry, from not only the in salon creative team but also well known industry educators. Chloe has always been creative and absolutely loves helping people to express their true inner self through their hair!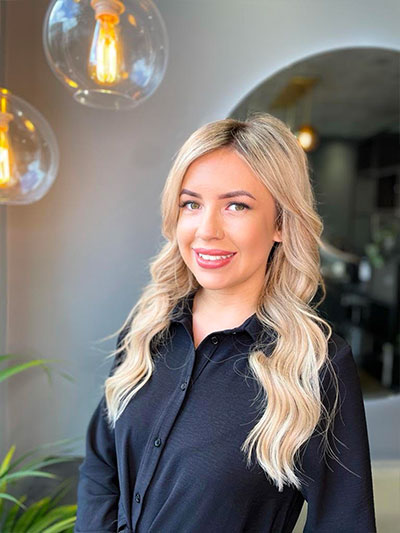 Artist
Zoe Henton
Our Artist Zoe has worked alongside some very influential hairdressers. Working on shoots as well as producing avant-garde stage work at some of Londons largest events. This makes her advice when it comes to cutting and stylist invaluable, as well as are go to girl for for any special occasion to get you red carpet ready. Zoe is very passionate about all aspects of the hairdressing, especially her ever evolving blonde work. She loves leaving each and every client feeling special.
Assisstant
Amy Weeks
Amy was born with a passion for hair running through her. She has just began her journey into the hair industry and can't wait to progress and learn all aspects for hairdressing. Already Amy has shown the initiative having a natural flare and the potential of becoming an amazing hair artist.
Sinead Kelly London is a multi-award winning hair salon that has earned a reputation for providing expert colour treatment and established a loyal client base among the London elite. The salon's superior skill and prowess has not gone unnoticed, winning a series of national and international awards.
Competitive
Wella TrendVision London Photographic winners 2020 
L'Oreal Colour Trophy UK and London winners 2019
L'Oreal Colour Trophy UK winners 2016
World L'Oreal Colour Trophy Young Talent Award 2016
L'Oreal Colour Trophy, London Regional Finalist Mens & Ladies
Creative Head Magazine It List awards finalist "Entrepreneur of the year"
L'Oreal Colour Trophy, London Regional Finalist Mens & Ladies
L'Oreal Colour Trophy, London and National Finalist Ladies
European Hairdressing Championship, Paris, Silver Winner Ladies Cut
National Hairdressing Championship, Ireland, Runner up Upstyling
National Hairdressing Championship, Ireland, Winner Ladies Cut and Colour
National Hairdressing Championship, Ireland, Runner up Ladies Total look
L'Oreal Colour Trophy, Ireland, Finalist Ladies
SHOWS & SHOOTS
Hair expert for Superdrug Look At Me blog
London Fashion Week with LGN Events
Hair expert for More online
Presented an Award at "The Prima High Street Awards"
Featured in Look Magazine "We launched our businesses before the age of 30" 2011
Photo shoots all over Europe including London, Paris
Magazine shoots for Tatler, OK Magazine, Social and Personal Magazine
Seminars and New product launch events for L'Oreal, Ireland and London
L'Oreal Creative exchange representing London in Glasgow
London Fashion Week with LGN Events
Readers makeover for You Magazine