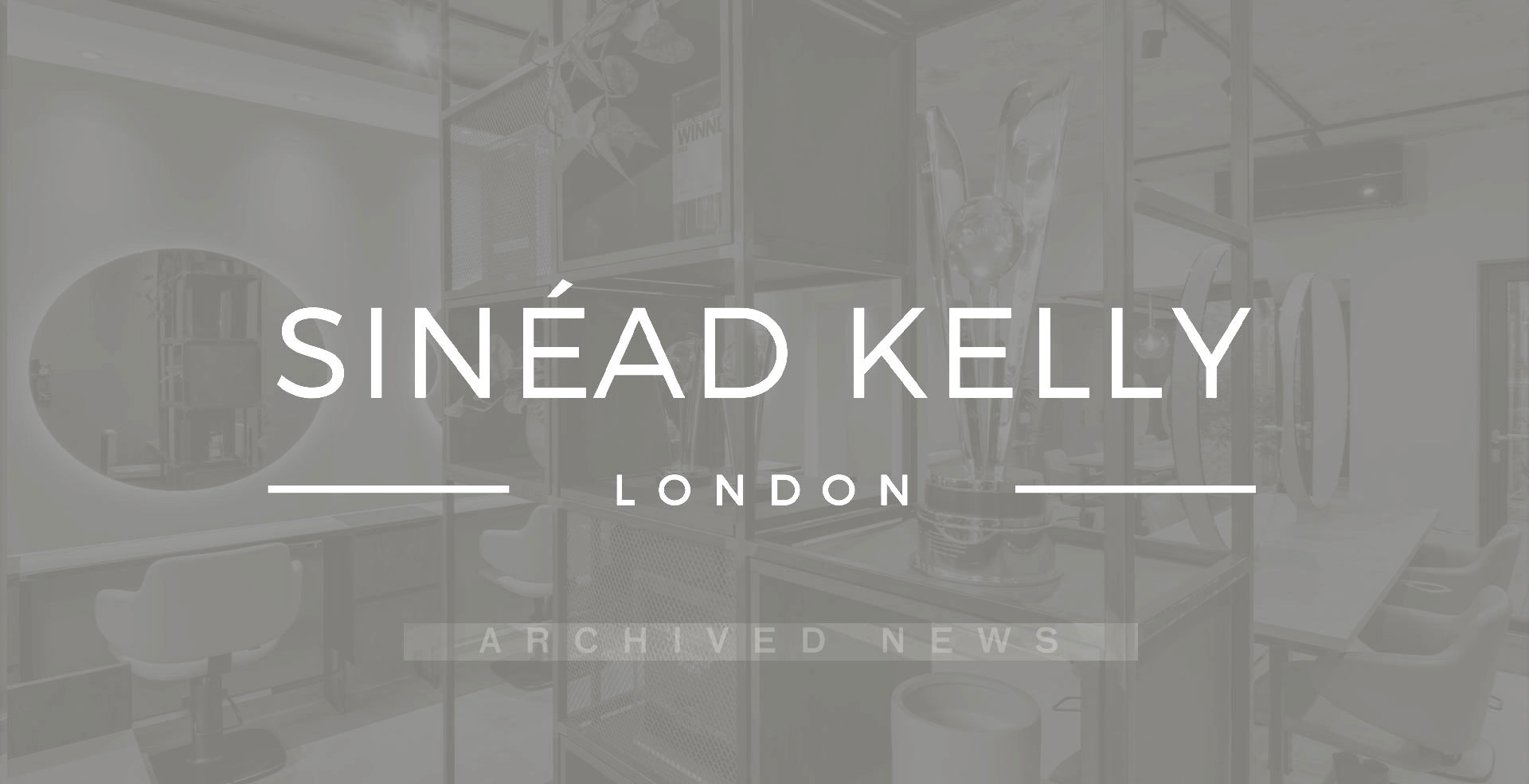 Fabulous Irish Female Hair Inspiration
Happy St Patrick's Day! Our very own Sinéad is Irish and we are very proud of our Irish roots.
As St Patrick's Day is all about celebrating, we're thinking about how we'll wear our hair when we raise a toast to the Emerald Isle, and how we'll help our customers do the same. We're often inspired by looking closely at celebrities with great hair and as it's the day of the Irish, today we're focusing on the most fabulous Irish celebrities around. These influential and beautiful ladies look fabulous and inspire us to be more experimental with our hair.
Una Healy
The Saturdays singer turned solo star has gorgeous, tumbling auburn locks but admits she's had a bit of help to create her signature au naturel look. It's the hair equivalent of 'no make-up' make-up – us ladies know that to look natural requires a bit of preparation. Una keeps her colour shiny with regular visits to her colourist to enhance her natural red tones, and in the summer she adds some lighter shades.
She uses Great Lengths hair extensions to achieve its long length and to create more volume. After having children, some mothers find their hair is less thick and so hair extensions can help.
Laura Whitmore
Laura has an amazing wardrobe, always getting onto the best-dressed lists when she attends celebrity parties. But it's the rock chick, festival look that the I'm A Celebrity host does best – her first job was on MTV after all.
At last year's Coachella festival – the festival that everyone wants to go to – she looked gorgeous with loose, beachy waves.
Naturally, Laura has quite straight, flat hair so to create this look she's prepared in advance. The day before you want a style like this, braid your hair into a boxer braid while it's damp. Braids are very cool at festivals so you can wear this look on day 1. Then after a day of partying you can simply wake up, untie the braids and loosely brush your hair with your fingers until the braids are loose and smooth. Finish with some shine spray to avoid frizz and you're good to rejoin the party.
Eimear Varian Barry
If you're one of Eimear's 72,000 Instagram followers, you'll know that this Irish mum of two is always on the go and always looks incredible, whether she's working on an ad, looking after her kids or travelling. She's a real inspiration!
Eimear has a lovely shade of blonde hair, which lifts up her face and complements her big blue eyes. Light shades can be great for mums – as long as you maintain the colour – as it makes us look brighter and more alert, even when we've had sleepless nights.
Eimear is evidence that you don't have to compromise on the condition of your hair to be blonde as her hair is glossy and shiny.
At Sinéad Kelly London, we use Olaplex to protect the hair and some people say their hair is in better condition after that then it was when they were their natural colour.
Saoirse Ronan
The Irish actress looked effortlessly chic and pretty in a loose, high voluminous top knot at the SAG Awards. This style is perfect for a date night or a big night out when you want everyone to pay you maximum attention…for the right reasons.To recreate this look, apply a palm sized amount of volumising mousse on towel-dried hair. Then dry the hair with a large round brush to create a big blowdry.
To recreate this look, apply a palm sized amount of volumising mousse on towel-dried hair. Then dry the hair with a large round brush to create a big blowdry. Next, use a large barrelled curling tong to create loose waves and texture. Take a comb and tease the roots of the hair, pulling it loosely into a high ponytail leaving some height at the front. Backcomb the ponytail and then wrap it around itself in a big deconstructed bun before securing with Kirby grips.
Let some pieces fall around the hairline for a loose, whimsical and more effortlessly pretty look. Now secure with hairspray as even though it looks loose, you don't want it to fall out!
Have a fabulous night, whatever you do! We know you will as when your hair looks good, you'll feel on top of the world before you've even left the house!