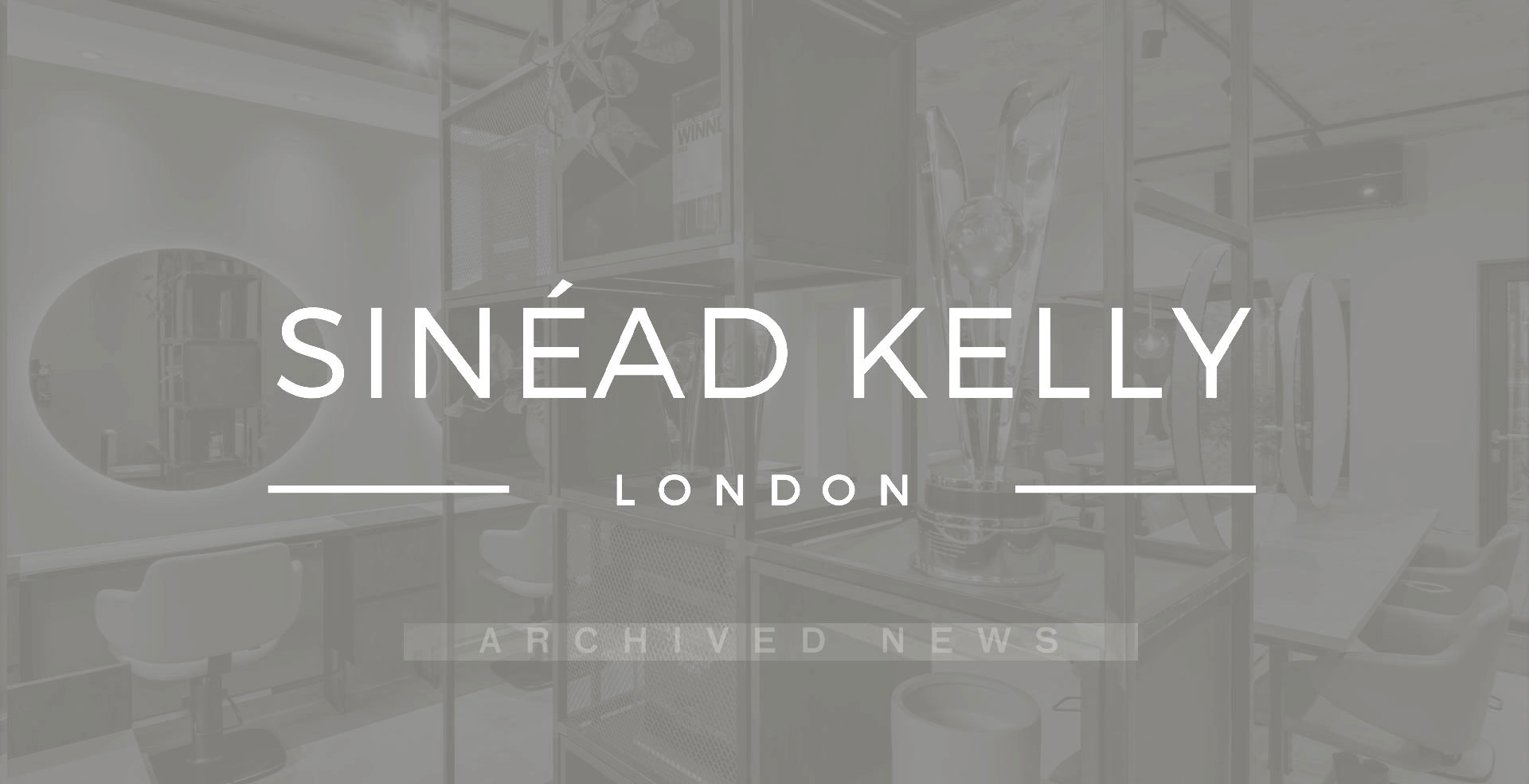 Hair Trends For 2017
The New Year is a time for new starts. 2017 is time to wave goodbye to things we didn't like in 2016 and take control of our lives.  That applies to our careers, our relationship and our appearance.
Getting a fresh new haircut at the start of a new year can give us a bit of extra motivation because when we look the best we can, we feel like we can achieve anything. But what should we do to our hair to keep on trend and make everyone else envious?
The Sinéad Kelly London team has the answer! Here are three hair trends for men and three hair trends for women based on the SS17 fashion shows that will get your New Year off to the best start:
Women's
(1) Golden Bronde
Bronde was a big trend in 2016 – a sun-kissed colour thanks to the fusing of blonde and brown. This trend is moving on a bit in 2017 with the warmer golden bronde colour. In some lighting it's blonde. In others it's golden brown. It's a lovely warm tone that can be adjusted depending on your skin tone meaning that anyone can become a blonde in 2017 – it takes away the fear factor.
Remember that the Sinéad Kelly London team won the UK's L'Oreal Colour Trophy in 2016 and the young talent award at the World Final of the L'Oreal Colour Trophy. You can trust the team to help you get the perfect golden bronde for your hair type and skin tone.
(2) Growing Out Shag
The slightly unruly shag was a surprising hit haircut in 2016. Now those layers and fringes have grown out, the grown out shag is becoming a trend in its own right. With hair that hits just past the shoulders and a fringe that's long enough to be split down the middle, the grown-out shag is the haircut to keep an eye on this year. Also, you don't have to have had a shag to work the grown out shag. If anything, it's a way to hint at a shag without giving it your full commitment.
(3) Flat Waves
If 2016 was the year of big, bouncy glam waves, 2017 calls for something more subtle. Flat waves are more dressed up than beachy waves, but less formal than the bouncy sort. Kendall Jenner wears the look very well. Her hairstylist has created a bend in her hair by pushing it upward, then sealing the shape with a few clamps of a straightening iron. Then release and repeat.
Notice that Kendall's ends are kept straight for the most polished finish. Also, there's  a touch of volume in there. After curling the hair it should be sprayed with a texturizer.  Then take sections and lift them up to separate them to give an airiness to the look.
Men's
(1) Quiffed Back Comb
Expect the Mad Men styles that have retained popularity over the years to meet American Psycho as the sharp, shiny, slicked back cuts we've become familiar with retain longer finishes to play with. This is a cut to wear to the office and out to play. Loose waves boosted by Sea Salt Spray and regular blow-drying allow such a style to be worn more naturally. Opting for a deep side parting will at the same time help to maintain a defined shape and a smart/casual balance if you're worried about losing that sense of formality.
(2) Mid-length
Taking inspiration from 70's rock stars through to 90s grunge icons, this is a much more durable style than you might expect and can be worn as easily relaxed and messy as can be styled to a much sharper, neater finish. This is a great style for guys who have maybe grown their hair out over the last year and find themselves a little stuck on definition. A little work can offer new-found levels of creativity and texture.
(3) PuffyUundercut
The undercut is back….but not as we know it! This time there are waves on top and you notice the undercut as a rather cool afterthought. Gentlemen with curlier hair types will find this styling easier to recreate, particularly when it comes to applying product to your hair to enhance your natural waves. For men with straighter hair types, creating more texture with the layering of your hair is important and will aid when it comes to styling this cut. Keep in mind that matte hair product works nicely with this style – you want volume, not sleekness.
We look forward to welcoming you in the salon in 2017 to help you get the hair you deserve!