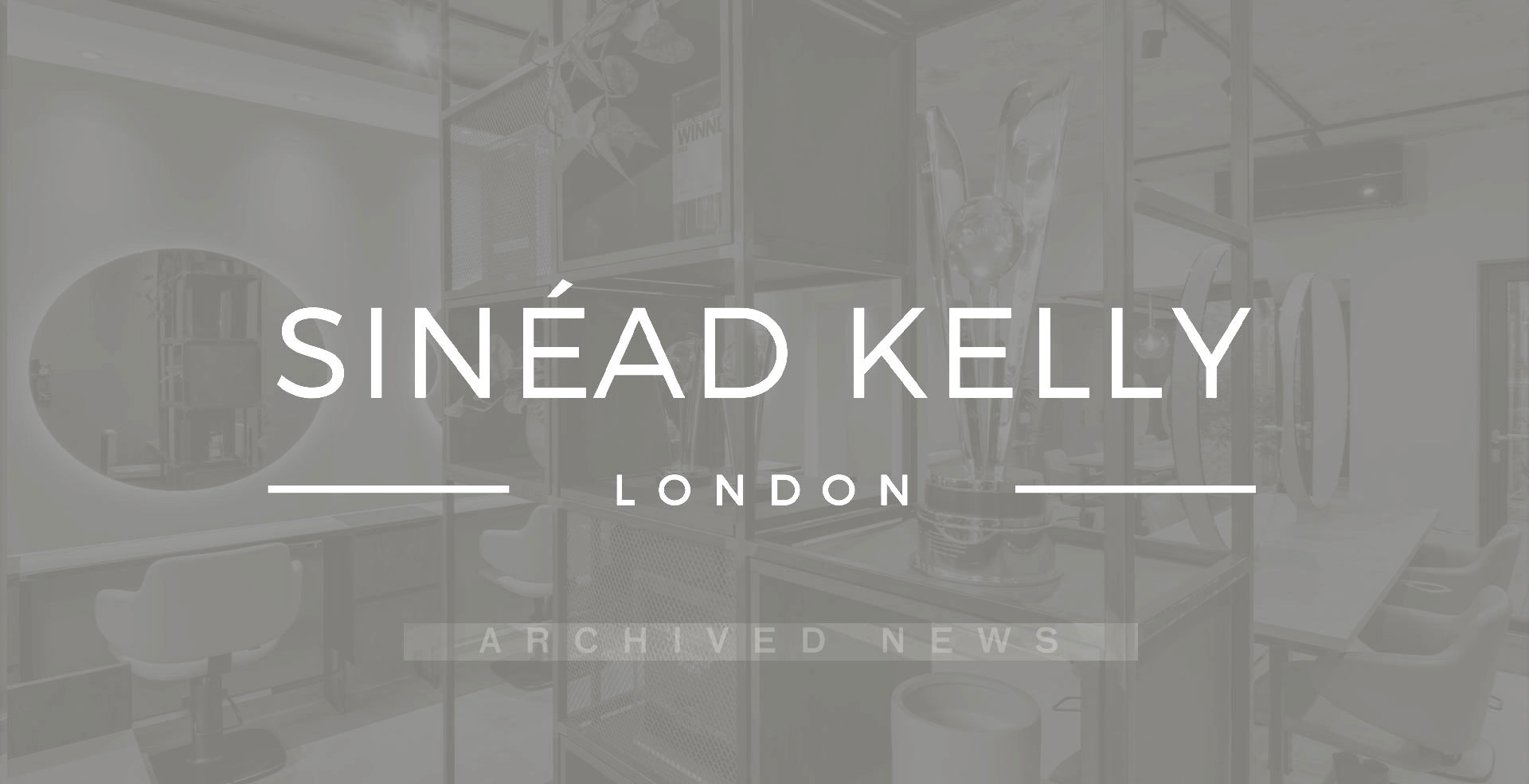 The 3 Most Powerful Hair Transformations Of 2018
Now January is almost over, it's time to celebrate! If you've been depriving yourself with your diet or by giving up alcohol or you've been busy with a new set of work or life goals then it's time to step back, look at what you've achieved and give yourself a little treat.
At Sinéad Kelly London, we know the power a hair makeover can have on an individual. We've seen it first-hand by giving our clients' some dramatic cuts and witnessing how it can change their lives. It's usually given them more confidence, more attitude and a new focus to work out what's important to them and pursue those ambitions. We won the L'Oreal Colour Trophy UK in 2016, beating thousands of other salons, for our dramatic hair makeover transforming a model with brown hair to vibrant blue hair that was glossy and shiny. Obviously blue hair isn't for everyone, but whatever you do we'll make sure your new hair style looks healthier than ever.
Self-love is one of the buzzwords for 2018 and it applies to every aspect of ourselves including our hair. By taking a few hours to get our hair into its best ever shape, we're saying to ourselves and others that we are worth it and we do deserve it and that's a powerful feeling.
Below, we list the three most powerful things we can do to our hair in 2018 for a dramatic but flattering transformation. At the end, we also list a checklist of how to make sure you get the results you want as we want everyone to enjoy their experience and leave feeling incredible.
THREE TOP TRENDS FOR 2018
If 2017 was the year of the grey, 2018 takes it up a not with a super shiny metallic finish. Metallics are really hot right now on make-up to clothes to nail polishes and now hair too. Just look at Insta and you'll usually see something metallic in eveyone's latest pic on the grid. Cara Delevingne looks particularly gorgeous with silver hair.
For a gentle silver, use a gloss to give it a gorgeous shimmer or go full throttle and have it super extreme with a shiny silver blunt bob.
Going short is scary, cutting a fringe is scary – having a bob with a fringe is not for the faint-hearted but you will be super pleased you tried it as it works for everyone. Jennifer Love Hewitt just nails it and we think it makes her look so youthful. She's 38!
Round face? Avid a block fringe and make it messier. Oval face? This cut will help you to look years younger as the fringe hides any lines on the forehead and the shorter cut brings out cheekbones.
If you've been blonde for years, why not try brown with some subtle contours to frame your face? This year, it's all about embracing rich, dark hues and complementing them with just a touch of lightness, like you see here on Olivia Palermo.
A mix of dark browns and light browns is great for warming the complexion without the commitment of a full colour. The best news: this colour is super low maintenance. The colour does not require touching up nearly as much as a blonde or platinum colour does.
PRE-HAIR MAKEOVER ADVICE
1) When your hair changes, it will draw attention to your face so practise new make-up trends to feel the best about your entire look.
2) Communicate with your hair stylist in advance. Ask them questions like:
How flattering is the cut to my face shape? While some hair cuts look great on models or social media influencers, they're just not practical for all of us.
What colour will best suit my hair type? Some hair types take better to colour than others.
How long will it take me to style? You want to make sure you have enough time in your daily routine to maintain the look
3) Salon owner Sinéad offers a virtual consultation or an e-consultation – both at £50, redeemable against the cost of the makeover service. She has years of experience to quickly analyse whether a cut would suit a person and their lifestyle. You can email or WhatsApp a pic and converse over messages or she'll speak to you on Skype or FaceTime. Not many other salons can offer a consultation with the salon owner and if they do, you'd usually pay a fortune. Simply mention it when you call to book (020 8392 2444) and everything will be arranged for you.
Enjoy experimenting!