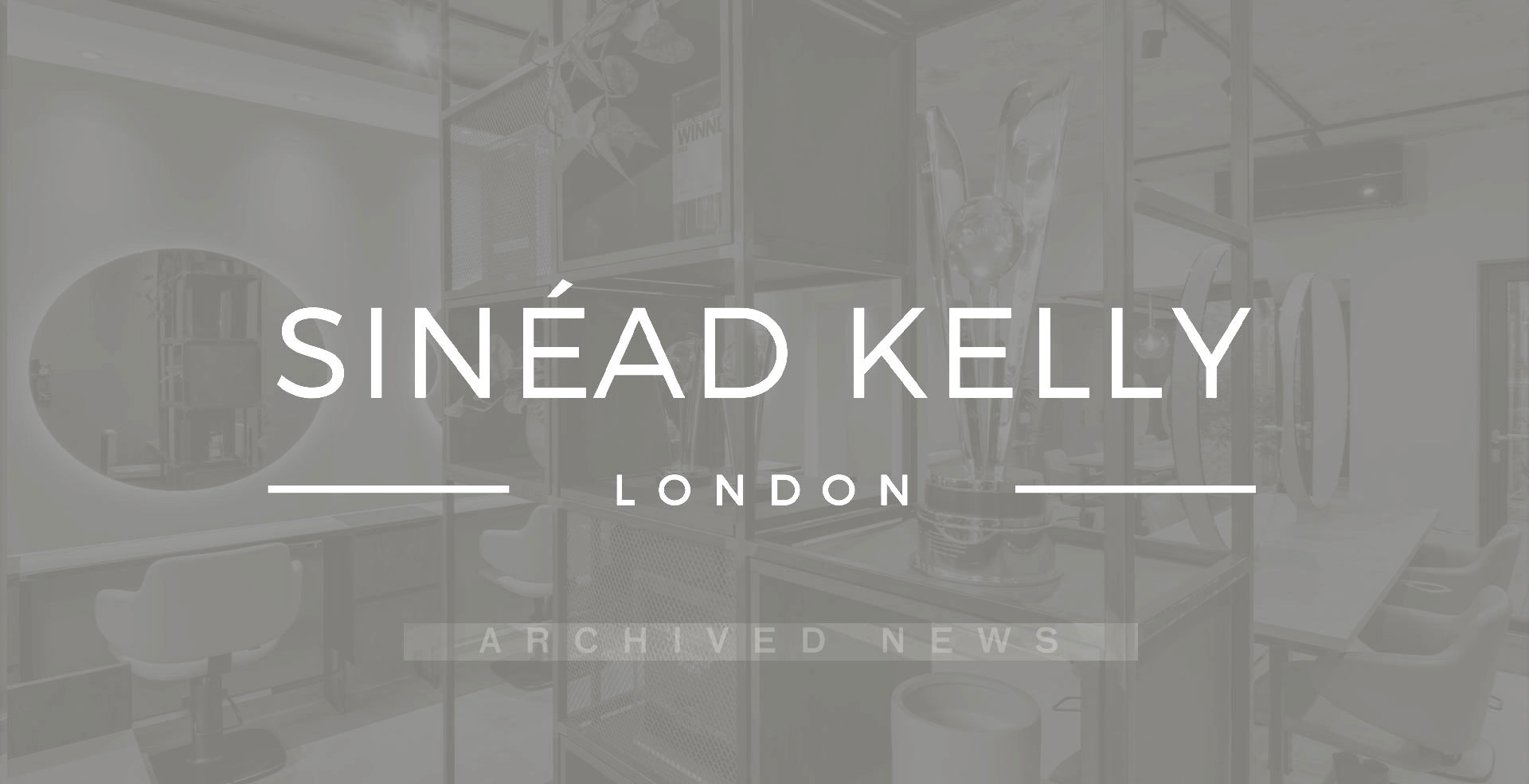 Sinéad's Time Saving Beauty Tips For Mums
With the schools out for the summer holiday, it's hard to find any time for ourselves. However, that doesn't mean we have to let our grooming standards slip. When we look good, we feel good so why should that stop just because the kids are around? After all, if mummy's happy then the kids are happy too!
So what's the solution? Sinéad, who has a 4-year-old son and another baby boy due in early August, has some tried-and-tested tips about how to look the best you can with kids (and a husband) around.
Her five points take virtually no time at all but they will transform the way you look and feel about yourself. We all deserve to feel the best we can, don't we?
Sinéad says 'I don't believe we should feel guilty about wanting to look good or look in control after a baby. Nor should we feel ashamed if we want to stay in sloppy pants with messy hair because it's all about doing what YOU want.
However, if you'd like to be glamorous and you don't have much time, you could:
Try some super quick hairstyles like:  (i) Braids
Braids give you two different looks in no time at all and reduce the amount of times you need to wash your hair each week. At night, put boxer braids in your hair, then shake them out in the morning and you'll walk out the house with beautiful beachy waves. That night, do the braids again and shake them out the next morning. You can repeat this for as long as you want the beach look to last because braids stop hair from going frizzy.
(ii) Messy Bun
This is a great one if you've had no sleep, which is usually the case if you have young children. I find it's an instant facelift and pulls your skin up so you can't see the bags. However, try to avoid a tight ballerina bun, but make it more like a messy catwalk, editorial feel.
I do a messy bun straight after washing my hair so I get that soft fly away bits. When I put it up I use a little of soft hold mouse in my ends and it helps with the grip.  Another benefit of the messy bun is that wearing it overnight gives you another style for the next day. This is because when you take it down, the mouse would have set and this gave you a more tousled soft wave. Use that soft wave to do a half-up half-down bun style.
2. Make blowdries last longer with a hairnet
My biggest hair secret is a good old fashioned hairnet, which I use to make hair styles last. I have done this for years, long before I met my husband a decade ago.
I remember the first time that I slipped it on in front of him. It was like not wearing make up in front of your boyfriend for the first time. But just as the old saying goes about loving someone warts and all, my husband loves me hairnets and all. So ladies,  get those hairnets out and big pants and let's channel our inner Bridget Jones for long-term beauty benefits:)
My glamorous nana explained the benefits to me at an early age. I used to watch her pre setting her hair in rollers and asked why she used the hairnet. She said that when you sleep you toss and turn everywhere (which I definitely do) then it's easy to get over heated. So if you have your hair wrapped up neatly in place, then the hairnet protects and stops your hair from frizzy or knitting into a ball whilst asleep.
3. Use tinted moisturiser and bright lips
When my four year old was a baby, I discovered that bright lips detracted from the bags under my eyes and also gave me a fashionably cool, edgy feel. Even if you have just thrown on a pair of boyfriend jeans and a vest, a bright red lip makes you feel you can take on the world.
4. Have a 'getting-ready' routine
I know this sounds silly, but I remember sitting my son Tyler in his bouncer, putting some music on and dancing around as I got ready. He loved laughing at his crazy mum and I liked that he had a routine, knowing that he would have a good time watching mummy get glammed up.
When you have babies, it's easy to have sick all over you and forget to wash for days, but this won't make you feel good in the long-term. I find that if you have a drive to look good, you can push through the tiredness and soon find a routine that helps.
If I can do it, anyone can. When my first child arrived four years ago, my business was very new so I only took 10 weeks off altogether. These 10 weeks didn't involve switching off from work entirely and I still took about 10 phone calls a day from the salon. To top it off, I had a puppy! However, I felt that if I was slightly (and I mean slightly) groomed, then I felt happier and more productive.
5. Chill Out
My last tip is that you should never feel guilty if you want to have a chilled day. I never booked myself out with too many outings. In fact, I loved nothing better than chilling out with my son at home.
I feel mums can get drained if they have such a packed diary. Be nice to yourself and remember your baby loves spending time with you and doesn't always need all these interactive playgroups.
While Sinéad is on maternity leave in August and September, clients can still request an e-consultation with her and/or  a phone consultation. She will then advise you about which stylist to visit in the salon and help you prepare for your visit.
To request this, simply email [email protected] with a current image of yourself and a contact phone number. She will phone you to discuss your requirements. It's a very popular service because it is completely complimentary once an appointment is booked in the salon.