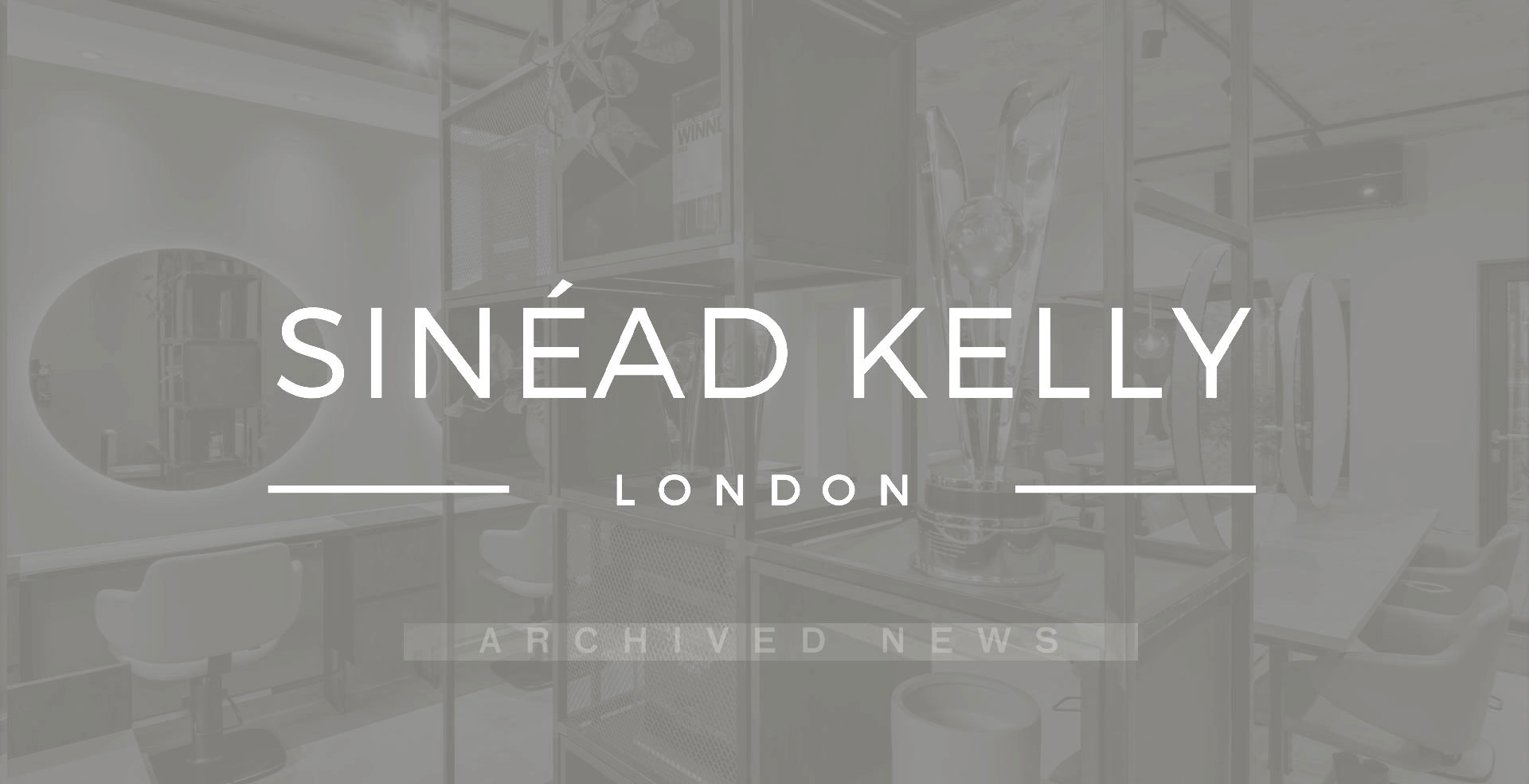 You Oughta Know
How 90s/00s grunge, indie and rock are filtering back into 2019 fashion
Ah, the late 90s/early 00s, an era I remember well having just celebrated my 35th birthday. It was a time when there was an influx of eager teenagers toddling off to university with a set of ideals and full of young ambition. University was more widely accessible than any other decade before it; and we we're going to go and change the world (I studied Animation at university before entering hairdressing) with the help of the pop culture of the time.
We had had the likes of Alanis Morisette, Muse, Oasis, Blur, Nirvana and Skunk Anansie to keep us suitably fired up and emote the angst we so enjoyed embracing. That, and according to our female inspirations we were going to verbally castrate any man that has wronged us through angry but dulcet tones. Our male counterparts were far more self indulged and allowed us to wallow comfortably in the world around us, scrutinising convention and desperately trying to set ourselves apart from the 'norm'.
It wasn't only the music we listened to but the programmes we watched on TV and film that further inspired us. Buffy the Vampire Slayer indicated girl power was rife (whilst remaining fashionably attired throughout every episode), Dawson's Creek gave us a perception of love and was at a level of angst not even Party of 5 or My So-Called Life could compete with. It was so angst ridden we could barely understand what the characters were muttering about. And we loved it. Movies like Empire Records and pretty much anything written by Kevin Smith showed us a rebellion (albeit a sedate one) and 'non conformist, don't care' attitude. But boy, did we really care what people thought of us.
You were defined by the genre of music you listened to, or the programmes you chose to watch and subsequently became part of that 'tribe'. Whether you were a goth, skater, grunger, indie kid or the dreaded 'emo'; you belonged to some sort of tribe. As humans we all want to feel like we 'belong' to something and this was made clear through what we wore and the hair styles we sported. It is this particular sub-genre of the 90s (the return of house music, warehouse clubbing and pill popping is a separate blog in itself and hasn't quite filtered into fashion yet, although is certainly being executed) that is making a re-appearance in how we, in London, now style ourselves.
Whether it is slouchy, rolled up, stone-washed jeans or ribbed over sized sweaters teamed with Doc Martens boots or Adidas trainers, 90s fashion is everywhere you look. It is in modern pop culture, a perfect example being the hilarious new Netflix series Sex Education; where it has been styled to appear set in the 90s yet has all the modern references and technology of 2019. From high street brands such as Zara and Urban Outfitters to the spring summer catwalk; with a nod to the 90s in both the Celine ready to wear collection and the Luis Vuitton ready to wear collection (which has opted for bolder prints and oversized jackets).
Make-up wasn't contoured in order to create a 'new face' with the goal of looking like the perfect doll we now see on social media. My mind casts back to an Instagram post I recently saw of Kendall Jenner and Emily Ratajkowski for Vogue and I can safely say I struggled to identify who was who. Throw Dua Lipa into the photo and then I really would struggle on differentiating one conventional beauty from the other. Matte make-up was everywhere, slightly smudged eyeliner (thanks Alisha's Attic) and earthy toned lipsticks to take women away from the glossy, perfect and groomed looks which could indicate too much interest in their appearance. It wasn't only the women of the era but Placebo and My Chemical Romance introduced us men to an androgyny we gleefully embraced, smudged eyeliner connected us all. The more smudged the more angst-ridden.
And now to hair; being a hairdresser I should probably get around to addressing this. Young women weren't afraid to cut off their hair to empower and represent their stance on femininity and feminism in the 90s. Winona Ryder and Natalie Imbruglia introduced us to a striking androgyny with the styles they wore proving that you can still stake claim to your femininity without conforming to long, 'feminine', hairstyles. It also represented a cool, relaxed vibe and hair was styled to look 'undone' and effortlessly nonchalant. These styles, teamed with a fringe (the shorter the fringe, the more alternative and rebellious) are more evident in fashion at the moment then since the 90s itself. Men's hair was longer and purposefully unkempt. Where it now differs is the stark irony of having that 'undone, slightly unkempt' look when we are more into hair care and healthy, shiny locks then we have ever been. Amen to that!
So although in style we might be emulating a 90s indie kid we are now washing our hair and creating the relaxed, tousled wave with the help of salt sprays and styling wands; not just leaving our natural grease to do the work. However, it does mean you can get away with hair that is nearing critical wash time with a douse of Dry Shampoo and a scarf wrapped around it in a bow (little style tip for when you want to put off washing your hair for one last day). We also contrast with the 90s when it comes to hair colour; far more natural tones are in with coffee coloured brunettes and sun-kissed golden blondes featuring heavily…we love the 90s but the 3 inch roots with over processed murky 'crazy colour' ends are now passé. It's more about adopting the 90s highly emotionally sensitive, inner turmoil yet nonchalantly chilled vibe rather than looking like you walked straight out of Clueless.
However you choose to represent it, whether be it in hair or clothing, it is safe to say that 90s is definitely still in the air at the moment and I for one am thrilled. So thrilled I might go write a poem/song/sonnet about how society is being sucked into one giant black hole and we are all transient beings while I listen to Alanis and scribble profanities across imagery of ex boyfriends. Also, slouchy 90's jeans are super comfortable.