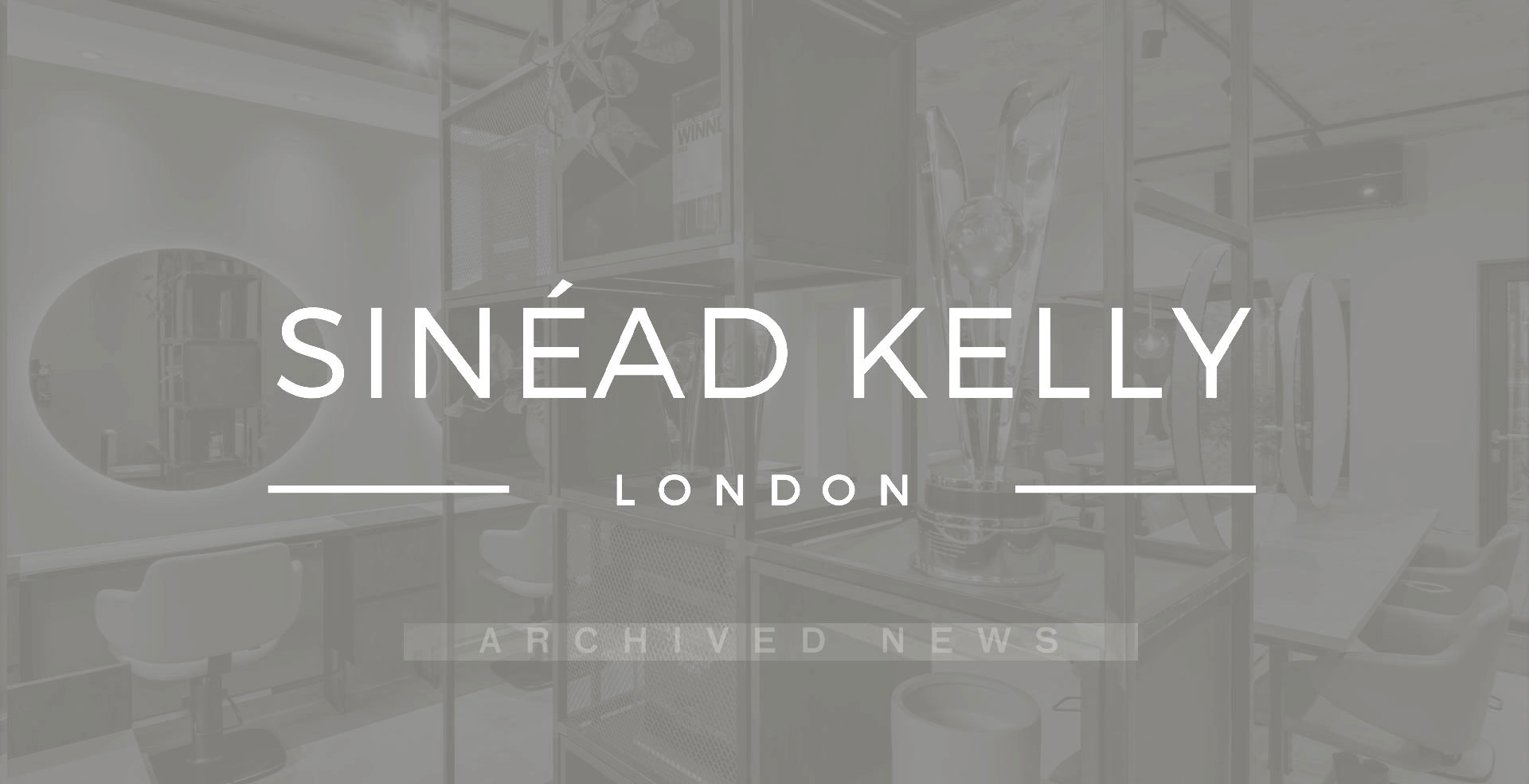 Colour transformation with Vas Mikellides
Vas Mikellides is Sinéad Kelly London's Colour Expert. Qualified as a L'Oreal Colour Specialist he is at the top of his industry game, and there's nothing he doesn't know about achieving the perfect hair colour; from subtle highlights to radical colour changes he is paving the way for beautiful hair transformations.
When Gitanna came to the salon looking to update her hair colour from a mixture of coppers and browns to a dramatic pearly blonde, we knew Vas was the man for the job. When you're as passionate about colour as Vas is, it's these types of clients that really excite you.
Thanks to the introduction of OLAPLEX, the product taking the hairdressing world by storm, dramatic colour changes are now possible, without destroying the condition of the hair.
Q1: How do you start a big transformation like Gitanna's?
Vas: I start off with cleansing the hair to remove all the old colours, which will reveal the raw undercoat of the hair. Don't be shocked when you come back to the basin with a colour Vivienne Westwood would think was a bit on the 'orange' side'; this is a vital process in achieving the colour you want.
Q2: Does this mean if you want to be icy blonde there will still be some warmth in the hair?
Vas: This is where you can't rush such a big change. The second stage was to apply back-to-back foils, covering every inch of hair but leaving the natural root. I added OLAPLEX into the mixture at this stage, to ensure we preserve the condition of the hair whilst lifting it the lightest colour possible.
Q3: So once the hair has lifted does that mean she's now a platinum blonde?
Vas: If only it was that easy! Once the foils have been rinsed I add OLAPLEX no.2 to the hair and leave it to do its magic while I select the toner. This will give Gitanna the really cool icy blonde colour that is bang on trend this season. L'Oreal Dialight is my first choice for any toning. Once the toner had been rinsed out I opted for Kerastase Bain Force Architect to shampoo and Ciment Anti-Usure as a conditioner as this system replaces the protein in the hair that may have been stripped in the lightening process.
Q4: Won't the hair feel dry and brittle after so much lightening?
Vas: As stylists, this used to be our biggest fear when clients wanted such dramatic changes, however with the introduction of OLAPLEX and with good after care products this isn't an issue anymore. It's important to replace both moisture and protein after a big colour change so when drying the hair I used Kerastase Nectar Thermique to give it a real moisture boost.
Q5: What about after care?
 Vas: There's a reason it's called 'Platinum Blonde'…being such a high maintenance colour can be pricey. Always make sure you use good quality products and would definitely recommend a purple shampoo like L'Oreal Shine blonde to keep it from going brassy. Ensuring your roots are touched up will help keep the cost down; as less root means less product, time and money.
The L'Oreal colour specialist degree is the industry benchmark for hair colouring and delves into the science and technology behind hair colouring. Giving stylists the knowledge to achieve the desired results with greater colour accuracy and maintain the hair healthy condition.
To book in your next colour with Vas, contact the salon bit.ly/SKLcontact